Master Key
Call Now 1.732.986.2407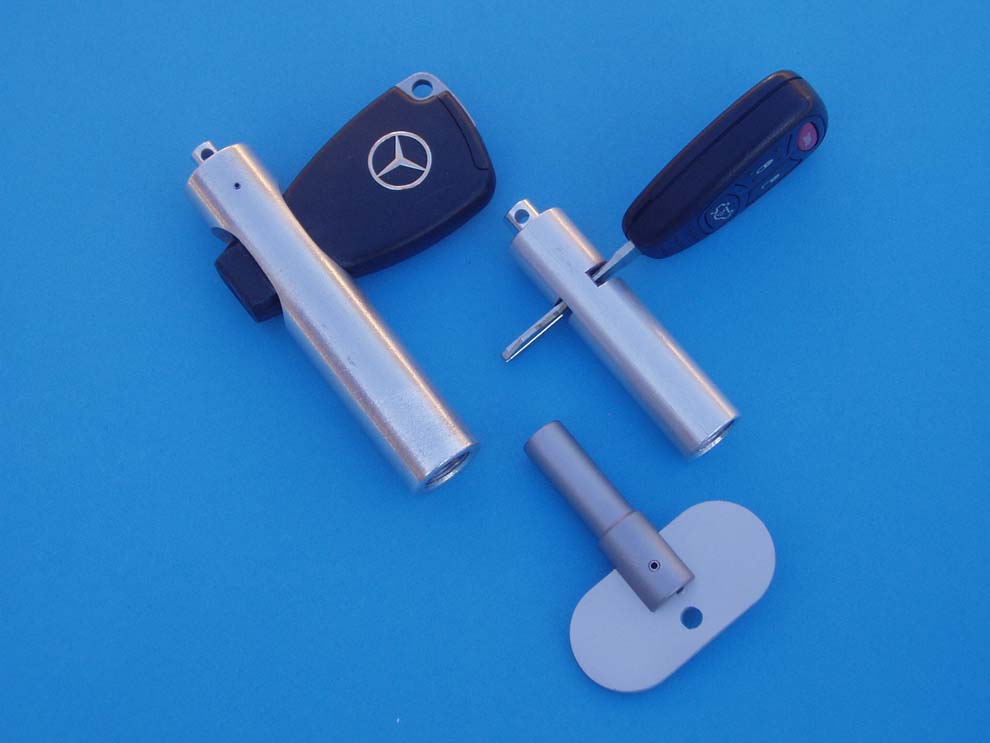 Features & Benefits
Each key barrel is manufactured of steel for durability
Eliminate the need for separate master keys
The same master key has been designed to operate our standard key locks, Mercedes style key locks and our specialty locks
Key tab is designed to secure a spring cord which can attach to Attendant belt (sold by Key Valet - visit our accessories section), Belt loop & Attendant's wrist
Master keys numerically stamped at customer's request for Employee tracking purposes and Daily key count for security purposes
Central Parking System has been purchasing and using Key Valet's locks for over 15 years. These locks have always provided the durability, ease and security to our business. Key Valet has very reasonable prices, prompt shipping coupled with warm and very friendly staff.
The Key Valet product has been a mainstay of the Edison Park Fast operations for many years. We can consistently count on the quality and security these locks provide both us and our customers.
We have used several products from Key Valet for over 8 years. They have performed smoothly and efficiently in our Valet parking facilities while providing proper key security for our customers. Our personnel find that using the Key Valet key locks makes retrieving a customer's vehicle a snap and helps minimize the wait times of our exiting customers. We keep a ready supply of key locks on hand at all times.
Interested in Master Keys?
Call now 1.732.986.2407 to place order. Bulk rate pricing available per request.
See Pricing
How Does This Work?
Insert master key into any our key locks
A few turns of the master key clockwise to LOCK
A few turns of the master key counterclockwise to UNLOCK
Operations and Delivery:
Key Valet has a highly qualified team of shop employees that bring over 35 years of experience to the player's table. We pride ourselves on product quality and prompt delivery all to meet our customer's expectations. Key Valet assures our customer base an outstanding turnaround time in addition to top-notch quality work.

Key Valet works along with various sub-contractors to meet all of our manufacturing deadlines in an efficient and timely manner. Each of our product components is manufactured in the United States and for quality assurance purposes assembled at our facility.
Pricing

For orders under quantity of 5.

For orders between 11-20.

For quantities over 20, please call for special pricing.
---
DISCLAIMER - All Key Valet Products are strictly sold as Theft deterrents and Key Valet is not responsible for any losses, damages or misuse resulting from the use of its products.