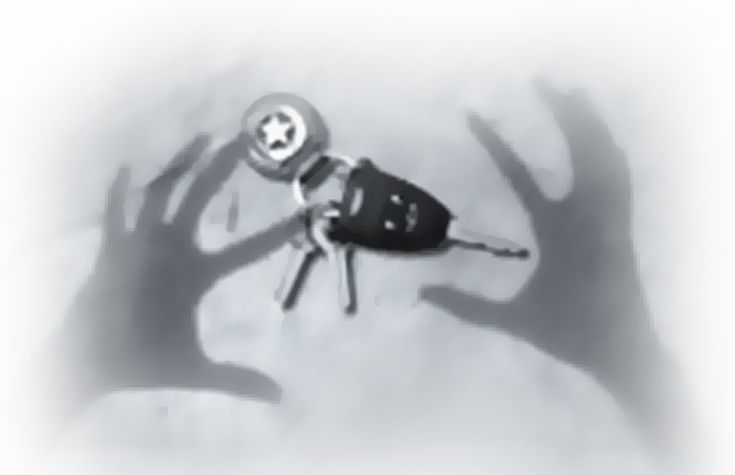 Deterring an Invitation for Car Theft
Key Valet's Team of machining experts where a substantial background in the areas of machining, assembly, manufacturing and designing is a strong asset Key Valet is extraordinarily proud to possess. Maintaining product development is a priority taken seriously and working together, as a team, makes it all happen. Key Valet designs their product line(s) of vehicle theft deterrents; bringing a level of security to every vehicle ignition key and remote sold on the market today.
Americans typically "valet" their vehicles for one or more of a variety of reasons. Whatever the motivational factor, there remains opportunity for increased risk of vehicle theft when choosing valet parking over self parking. Preventing a crime from occurring is paramount when valet parking is involved. Unfortunately, valeted vehicles are often targeted for theft by passing thieves taking advantage of an area in which the valets are distracted by their work and not likely to observe a theft. Often the area set aside for valet parking is only intermittently occupied by hustling valet attendants. We must recognize that when we valet a vehicle we must rely solely upon the valet attendant to properly secure the vehicle - with so many locking devices and unique key fobs out there, it is unlikely that a valet will lock up each vehicle correctly every time. Car theft is one of the most easily prevented crimes. Thieves cannot steal what they cannot access. Implementing the proper measures is vital.
The Benefits of Key Valet's Secure Locking System
Designed to protect delicate ignition keys/remotes without damage
Theft deterrents virtually eliminating car theft
Maintain or even lower insurance rates
Product line that accommodates all style ignition keys; including square, computer chip,
conventional, remotes, all keyless vehicles
Key Boxes and Key FOB Disabler - Will secure any style ignition key/remote but manufactured of a special composite alloy to block electronic signal for your keyless vehicles
Staging Area - perfect to secure first car and last car; blocking all cars in-between
Multi-Level Garage Parking - driving efficiency up by securing ignition key right within the vehicle
Multiple Garages - separate key coding available for each of your locations
Stack parking becomes more efficient, as keys are left secured within/on the vehicle
Eliminating unsecured peg boards and valet podiums
Added security in a valet booth that is left unlocked and unattended
No maintenance, no installation required: key locks, master keys or Key FOB Disabler
Immobilizing every ignition key/remote
Assures prompt delivery of your departing customers' vehicles in a valet setting
Master keys are numerically stamped for employee tracking
Manufacturing/Assembly done on-site eliminating the middle man
Custom products available; including the ability to re-size our Key FOB Disabler to fit your needs
Spare valet key - securing it within the vehicle
Sold to public or private sector